Used technologies in Tytex production
Tytex's technology platform is centered around weft (circular) and warp (mesh) knitting technologies. The output is finished or semi-finished body-fitted products, roll goods or fabrics.
We have dedicated ourselves to perfecting these techniques in all our medical textiles; the result being that every item in our portfolio features four different benefits.

4-way strech
4-way stretch means that the material will adjust naturally along with the patient's body contours.
This feature is extremely important in medical textiles, hospital and post-op garments, as it ensures that the product will provide the necessary compression needed for recovery, as well as the best possible comfort at all times during prolonged wear.
As swelling and contraction is the body's natural reaction to surgery, these product features are invaluable, and allow our garments to work with the body of the patient.

Seamless knitting
For optimum healing, the surgery site needs rest. That is why our products are designed to guarantee no seams in the wound/scar area, or at any other critical sites of the applied area. 
This provides maximum skin friendliness and prevents pressure marks, as well as irritation of skin and tissue.
In other words: 100% seamless knitting means faster healing, less scarring and higher patient comfort. 
As an example our Carefix post-op surgical bras have no seams in the sides and no seams between the under bust band and the cup. No other seamless post-surgical bras on the market have this.

Targeted compression / fixation
Targeted compression/fixation means that our products are designed to provide the necessary compression/fixation exactly where needed.
By controlling compression on the scar tissue, the healing process advances faster and patient comfort is hightened. The compression zones are specially designed into each product based on indication.
Fact-based sizing
When it comes to medical textiles and post-op garments, no size fits all. That is why we base all our sizes on:
Body knowledge – we apply statistical and proven body scans and measurements when sizing our products.

Comfort stretch measurements – measurement procesess for the finished products.

Our extensive knowledge and experience with the combination of knitting methods in different materials, thereby obtain the right compression and fixation in relation to sizing
The combination of these 3 parameters defines our size defintion, ensuring perfect fit at all times.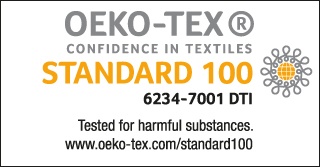 Tytex holds the Oeko-Tex Standard 100 certificate showing that all our products are free from harmful substances.
In addition, the company holds the following certificates: CE (class I), ISO 9001, ISO 13485, ISO 14001, SEDEX, FDA (USA), SFDA (China), PZN (Germany), Hilfsmittel (Germany), MiGel (Austia), e-mediat (Switzerland).
Shop